You have your popcorn machine from Amazon, you have your comfy reclining sofa aka home theater seats, now what?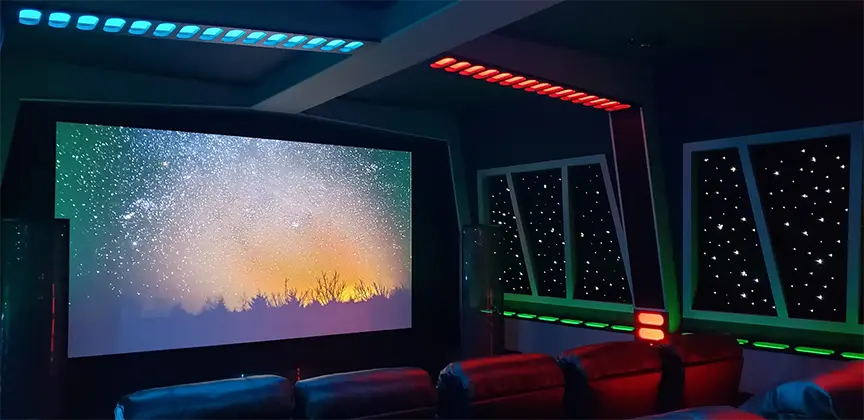 How about a step up? …
If you're looking for starry night ceiling lights, epiXsky star ceiling panels are a unique home theater idea.
epiXsky star ceilings are better than the best glow in the dark stars for your ceiling!
We manufacture fiber optic lighting for your home theater, restaurant and more, with star effect ceiling in Orlando, Florida USA
Our star artists can create a starry sky ceiling for any project you have in mind. See our portfolio for more details!
We even stock supplies for the do-it-yourselfer, contact us today to order.
epiXsky Star Artists create starry skies for you.
Unique calming star ceiling panels can be use in restaurants, hospitals, home theaters, man caves, music studios, or any space where you want to create your own universe!
epiXsky is the #1 manufacturer of LED fiber optic star ceiling panels in the USA !