🔍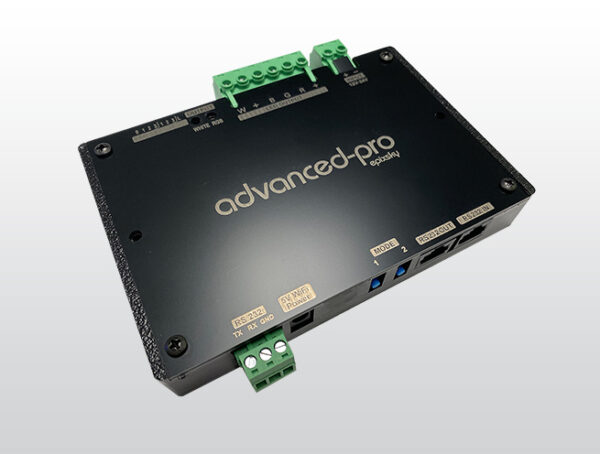 Advanced Pro RS232 Serial LED Controller
The ADVANCED-PRO RS232 Serial LED Controller features New X-2 technology delivering FASTER, SMOOTHER COMMUNICATION with even more powerful wattage than before!
Description
 The Advanced PRO RS-232 Serial LED Controller can handle up to 800W and 4 channels with independent control making it the most powerful led lighting controller on the market today. RGB + White. Suitable for common anode RGB LED strips, LEDs and incandescent bulbs. Standalone mode with 8 preprogrammed light sequences. Custom user-editable sequence via RS-232. Wide-range effect & speed adjust. Works independently or integrated into a whole-house automation system.
Contact Us for pricing. Dealer discounts available!
Download Product Literature Below: 
---
Handles up to 800 watts of power
Custom user editable sequence via RS232
Multiple modules can be connected with individual independent control
Works independently or integrated into a whole house 3rd party control system
5 YEAR WARRANTY