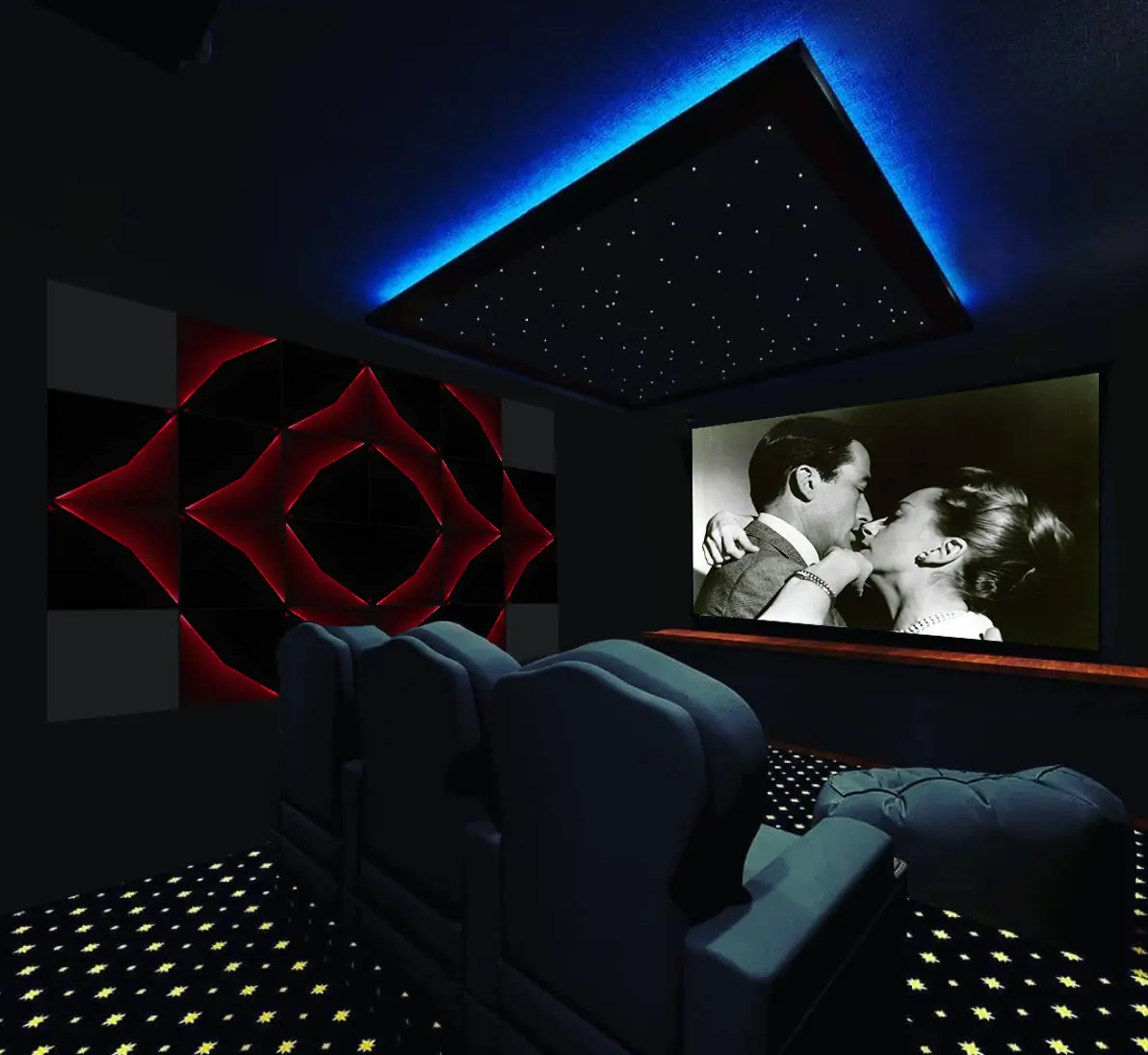 Theater Decor
Epixsky designs and manufactures a variety of home theater lighting and deco options. We use LED fiber optic technology to create unique products to light up your rooms. Choose from cove lighting, fiber optic wall art, theater signage and more!
Cutting Edge Home Theater

epiXsky Star Ceiling Home Theater Sky Decor

Futuristic bespoke star ceiling in the indoor night sky! Cutting Edge designed this unique custom home theater using epiXsky's fiber optic star panels for that special space ambiance. CED is an epiXsky dealer located in Mukilteo, WA. They design star ceilings and use them in their custom home theater designs for clients looking for something OUT OF THIS WORLD and different.