Looking for Star Ceiling Panels?
---
EpiXsky offers two types of fiber optic star panel options.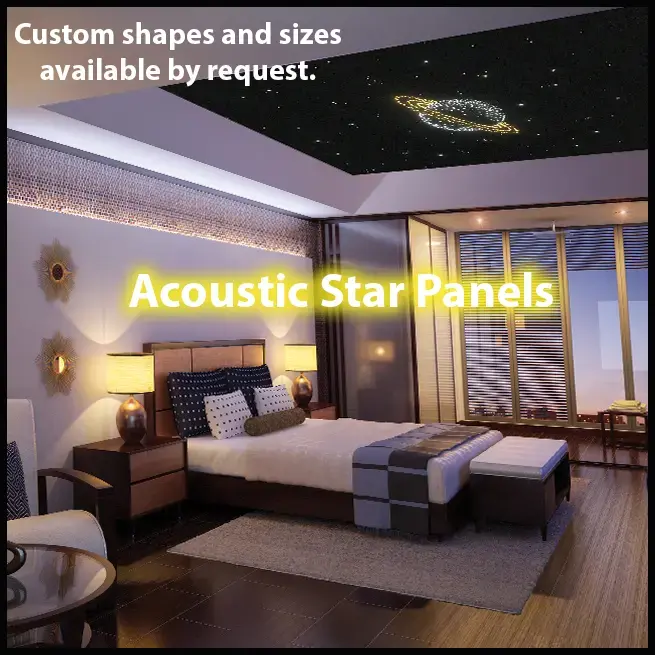 Acoustic Star Panels
• Acoustic Panels are custom cut to fit any ceiling size.
They are wrapped in fabric, have slightly more acoustic properties, and come in many colors.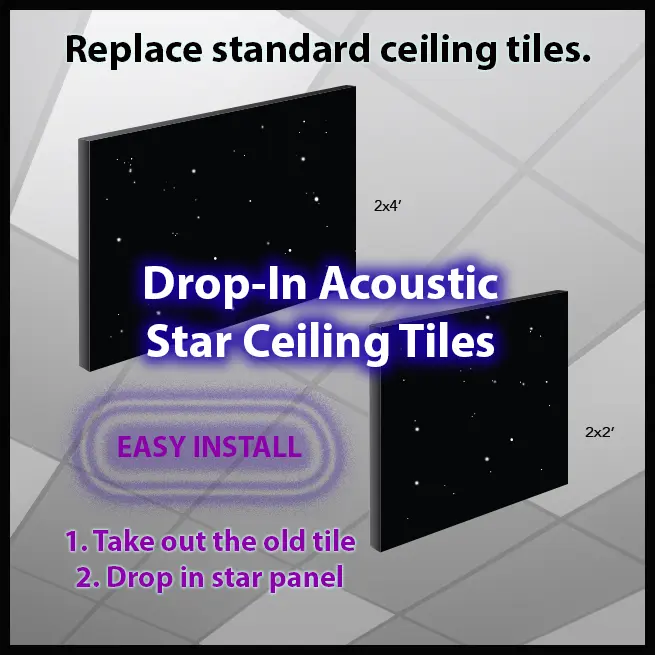 All-Star Drop Ceiling
• All-Star™ Panels come in standard sizes of 2×4 or 2×2 only and made for drop ceiling grids. They are made of Armstrong acoustic materials and come in black or white.
All-Star drop in ceiling tile replacement solution.
Are you looking for a simple drop-in ceiling tile solution?
EpiXsky All Star drop ceiling tiles function is to replace your standard boring ceiling tile.
This is done simple and easy by popping the old one out and dropping the new one in.
Do you need a custom acoustic panel solution for your home theater or music production studio?
We also offer standard sizes for our fiber optic star panels that can be installed over drywall or other type of material on a wall.
We can also customize them to any shape for your home theater music production studio or anywhere you would like to see the magic of stars!
Our EPIX STAR PANELS are state of the art modular star panel systems that create the most realistic night sky effects while providing acoustical value to your space.
---
* Additional products – Star Kits and Special Effects
---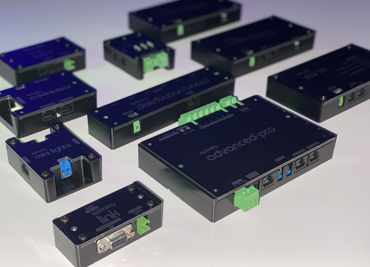 Star Ceiling Kits
• For the do it your-self, our system is the ultimate answer. Use one module, or a combination of modules and controllers to create your perfect night sky!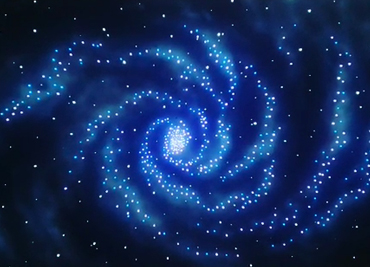 Special Star Effects
• Add on Special Effects. Moon, Constellations, Fireworks, and much more!